How to partner with us?
Financial support.
Checks:
Please do not include our name on the check itself,
just include our crew account number on the envelope #4391.
Send checks to:
Mercy Ships
PO Box 1930, 
Lindale, TX 75771
Online:
Mercy Ships Crewmates System: (best method) and 501(c)(3)
http://mercyships-us.donorpages.com/crewmates/WillMorrison/

or
GoFundMe site: https://www.gofundme.com/morrisonsmercyship
Mercy Ship's website: https://www.mercyships.org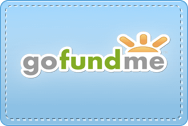 Keep in touch.
We would love to hear from you.
At this point we're not sure what our options will be with phone or facebook,
so the best way to contact us is via email!
Will.Morrison1@outlook.com
BrianaKeafer@gmail.com
971-232-1916
Want to send us a care package while we're there?
(this takes ~3 months with containers sitting in ~90 degree weather,
please no perishables)
Will Morrison, IS Department C/O Mercy Ships, 
M/V Africa Mercy VIA CONTAINER 
P.O. Box 2020 Lindale, TX 75771, USA
Thank you.
From the bottom of our hearts, thank you for your support!
Supporting us helps us make sure that the ship is still floating – which supports doctors and nurses to do what they do, which directly helps the lame walk, helps the blind to see, and helps all to see the glory of a loving God who cares deeply for each one of us.
-Will & Briana Morrison
Are not two sparrows sold for a penny? Yet not one of them will fall to the ground outside your Father's care. And even the very hairs of your head are all numbered. So don't be afraid; you are worth more than many sparrows. – Matthew 10:29-31